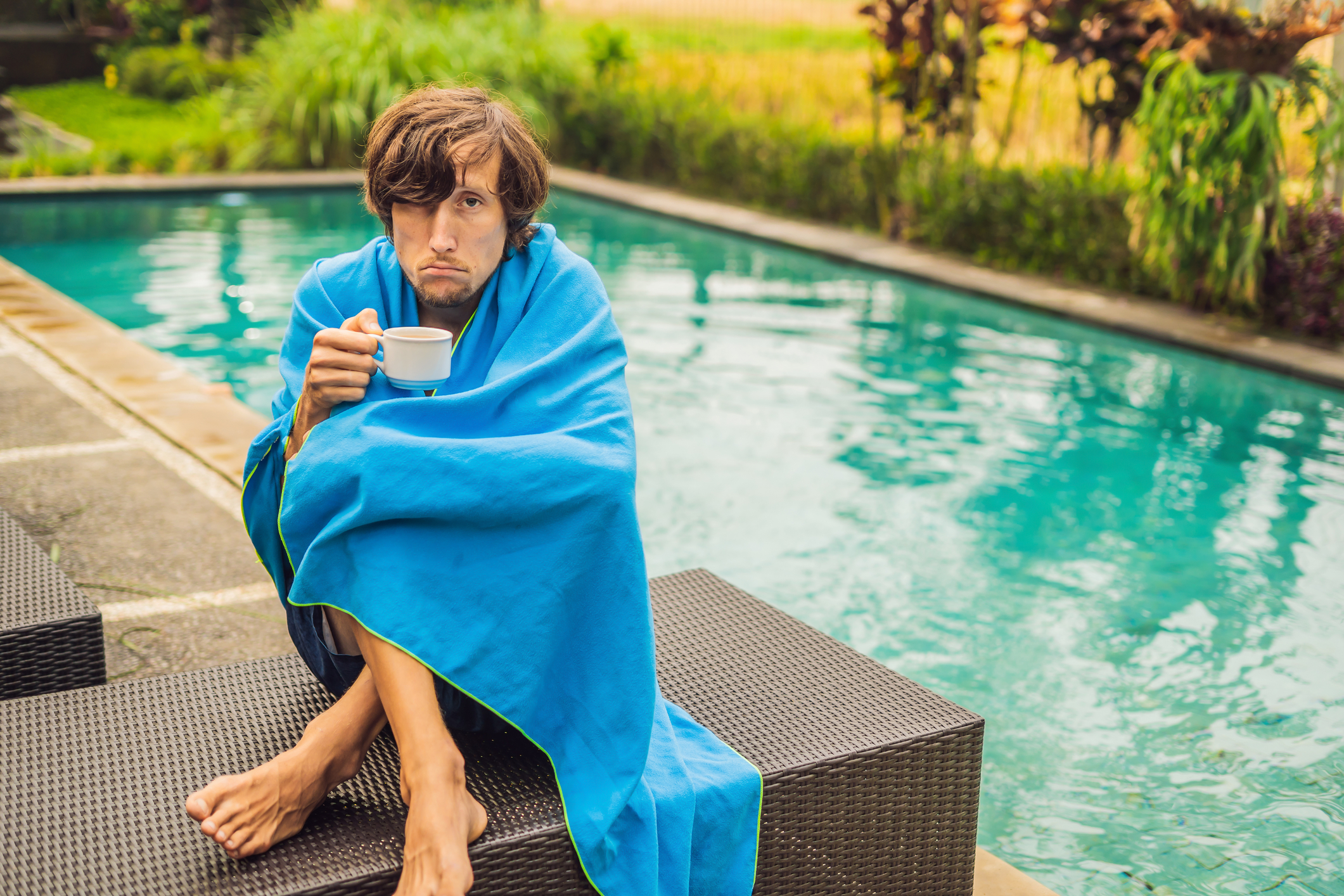 08 Feb

How to Check on Your Freeze Protectors

Unpredictable weather makes pool ownership a bit interesting, to say the least. One day you are happily enjoying a nice cold beverage in the pool, and the next day it is sadly too cold to get in the water. If you live in an area that experiences freezing temperatures, you need to make sure your freeze protector is working properly. When you own a pool, it's important to run a check on your freeze protectors every year.

Frozen pool water often means frozen pipes and a faulty freeze protector. When that happens, a pricey and extensive repair or replacement might be coming your direction. The best way to avoid a lengthy repair process is to make sure your freeze protectors are working correctly before the freezing temperatures move in.
How To Check On Your Freeze Protectors
Having fully-functioning freeze protectors in your pool equipment is what your pool needs for smooth sailing through the winter months. To check on your freeze protectors, the best thing to do is follow this simple process.
Run this test outside of your pool system's normal run time. That will ensure your system is working at all times.

In your freeze guard, find the copper wire attached to your thermostat. This wire is often attached to the freeze guard behind a metal plate or slab.

With the wire exposed, set your thermostat to its highest setting to make sure the slightest temperature change will make the freeze protector run.

Grab an ice cube and touch it to the exposed copper wire. Wait one to three minutes and you should see your pool system turn on. After your pool system turns on, feel free to reset your thermostat.
Running this test will ensure that you are ready for colder temperatures and that your freeze protectors are working. If this test doesn't work, then you can know that you need to have your freeze protectors serviced or replaced. While it may not be the best news to know you need to have your freeze protectors replaced, it's better to do it now than risk damage to your pool equipment and components from winter weather and freezing temps.
Routine Checks On Your Freeze Protectors
Take that extra step to make sure you never have to deal with these problems. We recommend that you have professional, routine checks done on your freeze protectors and your entire pools system each year. A routine check by Opulent Pools® ensures that you never have to deal with unexpected issues. 
Or, when you sign up for weekly or bi-weekly maintenance service, checks to your pool equipment are automatically included. On top of that, we clean your pool meticulously and make sure your pool's chemical levels are balanced all year long — setting your pool as the sparkling jewel of your backyard space.
These routine checks are a lot less expensive than having to replace your pool freeze protectors, equipment, and plumbing. As well as costs, you are saving time and effort that comes with maintaining your pool by yourself. That means you never have to spend those hot summer days outside of the water. You also won't need to waste valuable time and money on costly winter repairs.
Are you ready to have an Opulent Pools' expert technician check on your pool system to ensure your freeze protectors are working correctly? Give us a call at (404) 462-0777 today to get started.