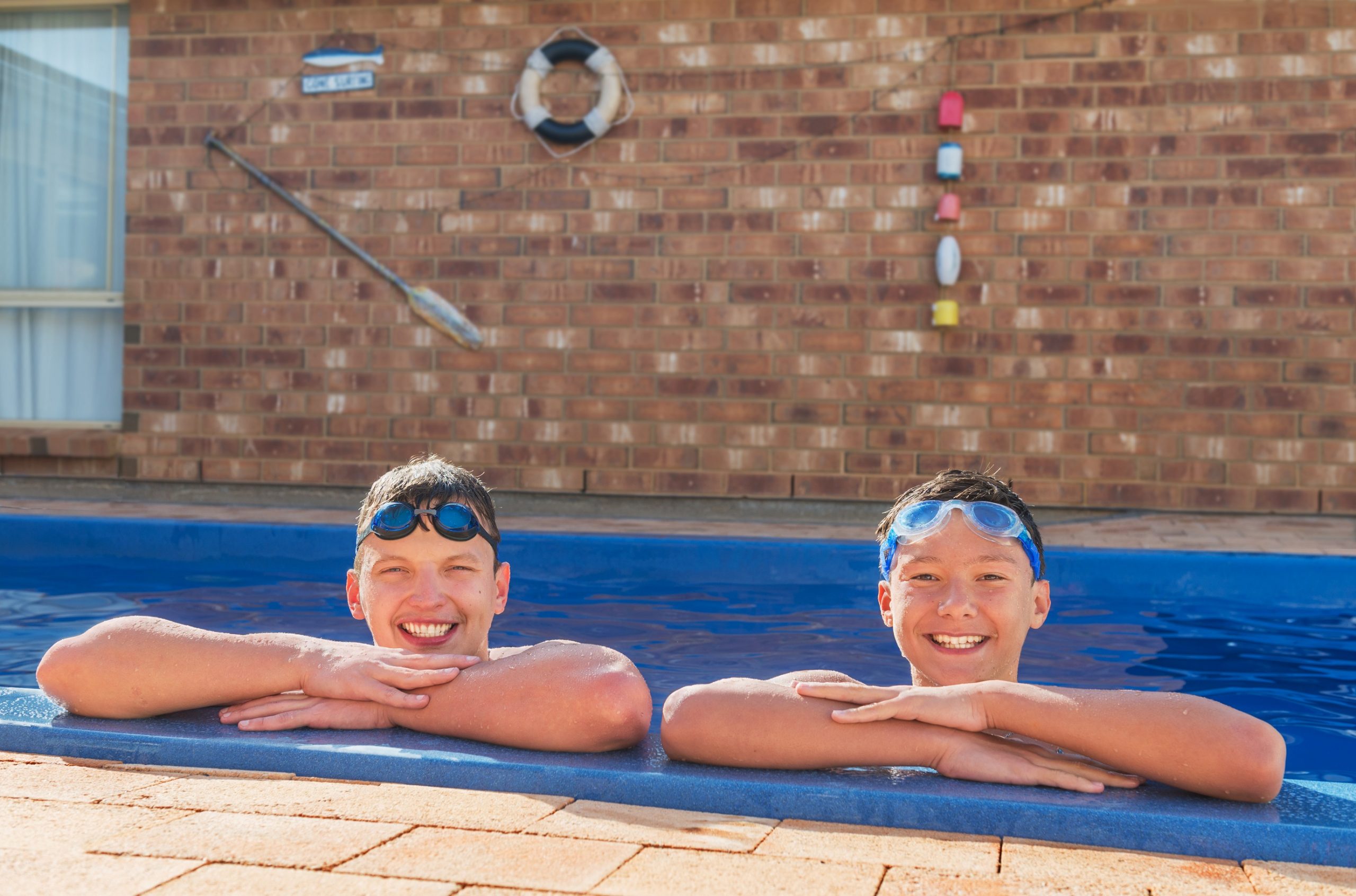 26 Apr

Pool Safety Checklist

If you are going to have a pool that you and your family swim in, it's essential that you have a good pool safety checklist. By checking off everything on your list, you can rest easy knowing that you and whoever else is swimming in your pool are safe.

Use the following ideas to get you started on making your own pool safety checklist.
Fencing
By constructing a barrier around your pool, you help to keep your family and friends, and even passersby, secure. When constructing a pool safety fence, there are certain guidelines you should follow to ensure everyone's safety. Use these guidelines to make sure your pool fence is safe.
Fences should be at least four feet high. Five feet or higher is better though.

Limit the space underneath the fence and in between any railings or bars.

Construct one or two gate openings.

Install an alarm on the gate.
Fencing your pool is the number one most important safety feature that your pool needs. Even if people who would be using the pool are good swimmers, a fence is still necessary. By constructing a safety fence around your pool, you can ensure that all children are safe and lower the risk of swimmer mishaps.
Chemical Balance
While it might not seem like a safety priority for your pool safety checklist, maintaining the correct pool chemical balance is important. Doing so helps ensure that your pool is in good condition, as well as helping pool swimmers stay healthy. 
When pool chemical levels are unbalanced, the bacteria and pollutants in the pool water are not properly removed. Unbalanced chemical levels can lead to swimmers experiencing things like skin and eye irritation, dehydration, and stomach cramps.
Teach Children to Swim
Even though you have fences properly installed all around your pool, it's still important that all who are in the pool know how to swim, especially children.
It's vital that you as a parent or adult are always supervising children when swimming, but children should also be taught how to swim. The best way to keep children safe in and around the pool is to teach them how to swim.
While teaching children to swim, they should always wear floaties. These help children who don't yet know how to swim stay above water.
Emergency Response Plan
If you own a pool, you need to know what to do in case of any emergency. To be able to handle any emergencies that arise, it's important to add an emergency response plan to your pool safety checklist. 
When developing your emergency plan, make sure that CPR is at the top of the list. Other things to include in your emergency response plan include things like clearing the pool, calling the authorities, and taking care of pool equipment.
Lucky for you, Opulent Pools is Georgia's top pool maintenance company. We can help you take care of every type of service from pool cleanings, repairs, routine maintenance, and renovations. To get started on everything you need for your pool, contact us today at (404) 462-0777.