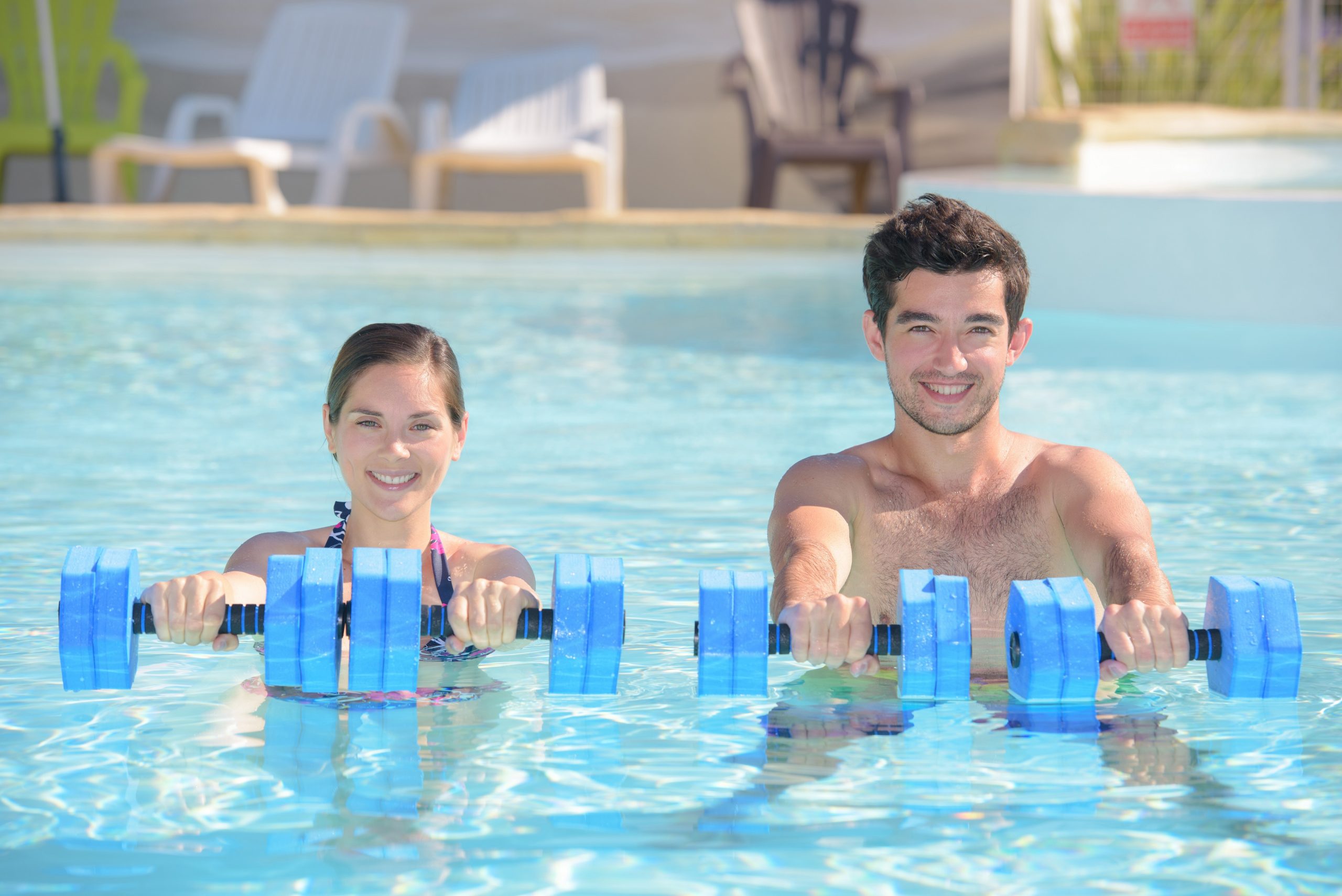 05 Jul

Meet Your Wellness Goals With Your Pool!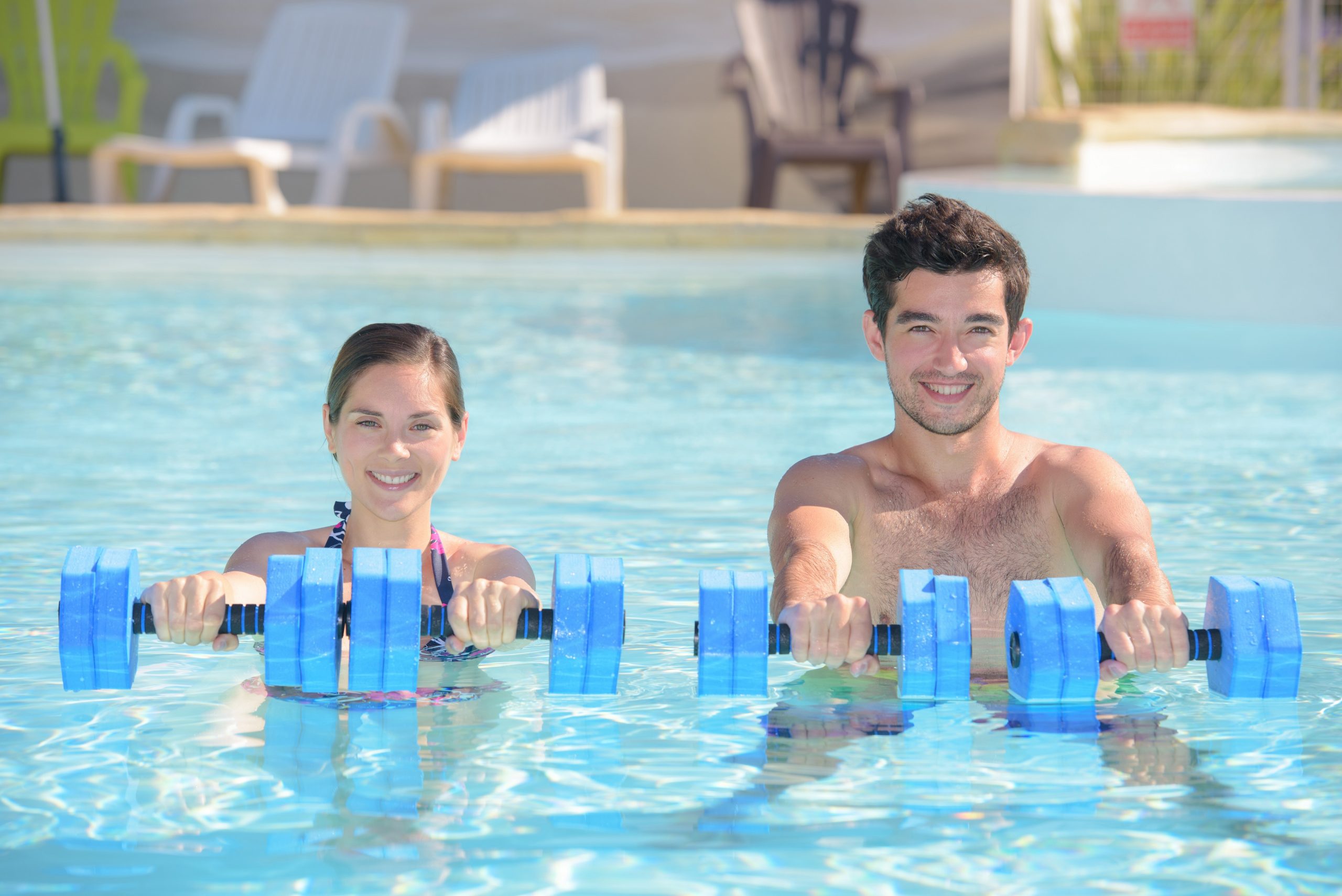 Swimming pools make for a great place to shed those extra pounds and burn some calories. People choose to use their swimming pools as a place to exercise for two main reasons. First — because the water adds more resistance to your movement, which makes you burn more calories. Second — because the water adds a weightless effect, which takes the strain off of joints. If you are looking to meet your wellness goals with your pool, try one of the following exercises.
Swimming
If you think about exercising in your pool, odds are the first thing you think about is swimming laps. People often enjoy swimming over other more rigorous exercises and training because the water helps them float and relieves the tension on their bodies. It can also be peaceful and calming with just the sound of the water around you.
Swimming laps benefits you by:
Keeping your heart rate up

Helping to build endurance

Toning muscles in all parts of your body

Relieving strain on your body while still building strength
Walking/Running
For those who are not able to run long distances or are looking to build up endurance, water walking or running is a great option. Not only does it burn calories as normal walking does, but it also adds resistance to your walk to help shape and tone.
Walking or running in water can help you by:
adding more resistance to your exercise

Not requiring you to know how to swim

Helping those who have difficulty walking or moving

Building strength and endurance
Weighted Exercises
Lifting weights doesn't have to mean going to the gym and curling or benching heavy dumbbells and bars. It can also mean using absorbent weights that soak up the water to make your workouts more intense. These weights act like sponges to increase your resistance without making your body hurt. 
Doing weighted exercises can help you:
Build extra strength

Relieve strain more than regular weighted exercises

Tone your muscles and body

Easily perform exercises you struggle with on land
Water Dancing
During the summer, you can often find local swimming pools offering water dance classes. Did you know you can actually do this all year round in your own pool? People do a variety of swimming and water dances to help burn those extra calories while having fun. These include things like Zumba, aerobics, and dance cardio.
Water dancing can help you by:
Being fun and enjoyable

Burning more calories than dancing on land

Adding to your weight loss

Burning fat throughout your body
Whatever type of aquatic exercise you are looking to do, make sure that your pool is clean, safe, and ready to use. Often, people start planning their pool wellness goals at the beginning of the summer only to be disappointed to find cracks, stains, and bubbles in their vinyl liner. If you're seeing any of these issues, turn to Opulent Pools. We can help you get your pool cleaned, renovated, and ready for exercising. To find more information, visit our website or give us a call at (404) 462-0777.